Whispers are OOC. Will not RP in whispers
Mami is _evil_ She does not make friends, period. If she pretends to be your friend, she will backstab you at some point.
Mami leans towards sucking souls! But she'll eat bodies too.
Mami is _defeatable_ but it would be very difficult. She would _never_ allow herself to be eaten willingly. The only type of vore she might allow herself to willingly be convinced into, is vampiric.
When given the opportunity, while the slider leans towards soft, Mami loves hard vore.
Story:
She was created from the evil that once existed within
Pratty
released only after Pratty had been ensconced in stone. Her first acts were of violence and cruelty, killing many people, and causing havoc. Her main victims were those of youth and innocence, though she made no quams about destroying older folks as well, if it would leave others in pain.
And then she met
Hiroko
. Hiroko was an interesting case. The only one she ever ate that came back to life on her own. And then something strange happened. She started to like her too, even if she liked someone whom she had unconditionally enslaved. They were attacked by
Gabrielle
Who may have proven to be too much for them to handle, if not for the interference of
Ambika
who served Gabrielle to Mami on a silver platter, so to speak. Gabrielle was to be destroyed.
Traveling together, Mami and Hiroko found a house that was rather abandoned looking, however, it was inhabited only by
Rikae
The girl was mentally broken, and Mami was hungry at the time. Rikae ended up becoming a permanent addition to Mami, and after that, a few other interesting thing happened as well.
Cham_Cham
in the persuit of
Dotty
came to their house quite by accident. Mami fed Dotty to Cham, and then befriended her to some degree.
Then, she captured
Myiko
and took her to her home. She met
Ambika
again, who had an interest in the girl, however, when Ambika accepted Mami's help, unwittingly, Ambika's powers had been broken. Mami took responsibility for this, and took Ambika into her home as well. In an effort to try and make Ambika able to reform without her powers, she came up with an interesting solution... Mix Hiroko and Ambika within herself... This of course, resulted in Mami eating both of them. Ambika was able to reform, and Mami has since kept her. However, an odd turn of events came as of late. Cham Cham brought Tirra home with her one morning, and in a fight with Hiroko for some reason or the other, Myiko was thrown out of the house quite literally. Mami, seeing no need for someone who would attack Hiroko, her prize favorite, didn't bother to recollect her, however, she now finds herself dealing with
Tirra
.......
In one of her recent adventures, Hiroko gifted her with
Ty_Bosworth
just as she was waking up. She proceeded to seduce him, and suck his soul... and most of his blood. Afterwards, she transformed his body into a sex doll with an enchantment that would prevent him from decaying. She has no idea what his name is, never even having asked such a thing, but she simply calls him "Kitty" and she may occasionally summon his body up just to play with whenever she is feeling bored. Sort of like "A Weekend at Bernies" but more perverse, considering that she made sure the kitty-boy would have a permanant boner when she killed him.
Attempted to eat
Sashi
and was very nearly swallowed. To escape, she cut her own arm off, which has yet to grow back.
Ate
Tomokoyo_Raiya
Willingly, and surprisingly gently, to help her re-grow her missing arm. She considers herself in some debt to him, and as such, will likely treat him civilly till she considers that debt paid off.
Combat Ability: Ki and Magical attacks, Extreme Physical strength.
Weakness:Huge Ego, Overlooks minor details, Limited (though not small!) energy reserves.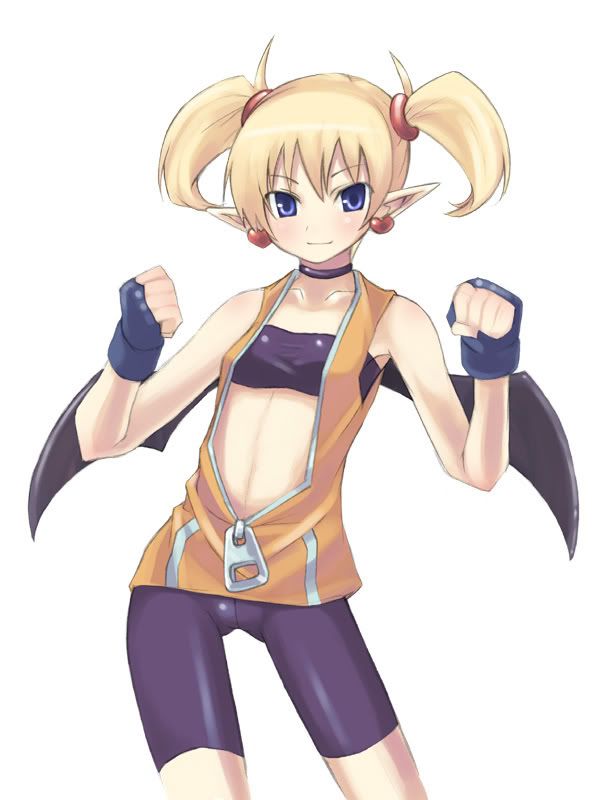 The Original Pic used!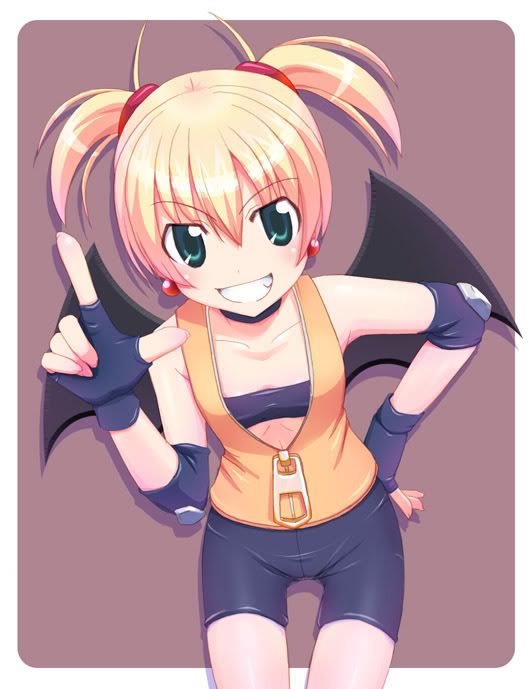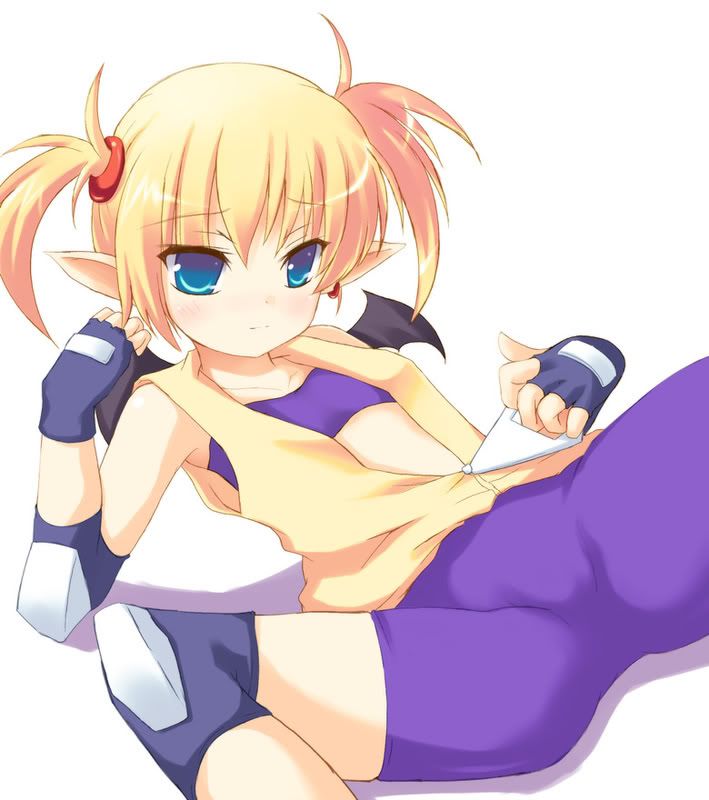 Should of been, could of been
Would of been dead
If I didnt get the message
Goin to my head
I am what I am
Most motherfuckers
Dont give a damn
Aw baby think you can
Be my girl, Ill be your man

Come-on full of fun
Do me till Im well done
Little bo peep
Cumin from my stan gun
Beware... take care
Most motherfuckers
Have a cold ass stare
Aw baby please be there
Suck my kiss cut me my share

Hit me you cant hurt me
Suck my kiss
Kiss me please pervert me
Stick with this
Is she talking dirty
Give to me sweet sacred bliss
Your mouth was made to suck my kiss

Look at me cant you see
All I really want to be
Is free from a world
That hurts me
I need relief
Do you want me girl
To be your thief
Aw baby just for you
Id steal anything that you want me to

K - I - s - s - I - n - g
Chicka chicka dee
Do me like a banshee
Low brow is how
Swimming in the sound
Of bow wow wow
Aw baby do me now
Do me here I do allow

Hit me you cant hurt me
Suck my kiss
Kiss me please pervert me
Stick with this
Is she talking dirty
Give to me sweet sacred bliss
Your mouth was made to...

Should of been, could of been
Would of been dead
If I didnt get the message
Goin to my head
I am what I am
Most motherfuckers
Dont give a damn
Aw baby think you can
Be my girl, Ill be your man

Come-on full of fun
Do me till Im well done
Little bo peep
Cumin from my stan gun
Beware... take care
Most motherfuckers
Have a cold ass stare
Aw baby please be there
Suck my kiss cut me my share

Hit me you cant hurt me
Suck my kiss
Kiss me please pervert me
Stick with this
Is she talking dirty
Give to me sweet sacred bliss
Your mouth was made to suck my kiss
Suck My Kiss - Red Hot Chili Peppers